A copier makes copies of an original document through one of two methods: analog photography or digital scanning. The main difference between a home copier and a business copier is the printing volume, which is typically measured as the maximum number of pages per month. Commercial copiers range from 8,000 copies per month on the low end to 40,000 copies on the high end. 
A great home copier might cost around $120 or more, commercial copiers can easily reach prices of $3,000 to $35,000 depending on the options, brand and features. A lot of businesses choose to lease or rent their copier, typically for periods of between three and five years. But there is a trend of customers who are wanting shorter lease terms. Rental and lease rates are set based on your expected copying needs, so be sure to know your current workload before you even sign a deal.
What to Look For In a Copier:
Ease of use and security are two of the major differences between digital and analog commercial copy machines. Digital machines allow you to scan once and you can make multiple copies, even much later, without needing the original document. Analog copiers need the original document to be present every time a copy is made. Because of their archival nature, digital machines can be vulnerable to information theft. Multifunctional copiers can spare office space and expense, as it functions as fax machines, printers and more. But their complexity should also be considered. Also, decide if you need colour or black and white and whether you want a WiFi-ready machine.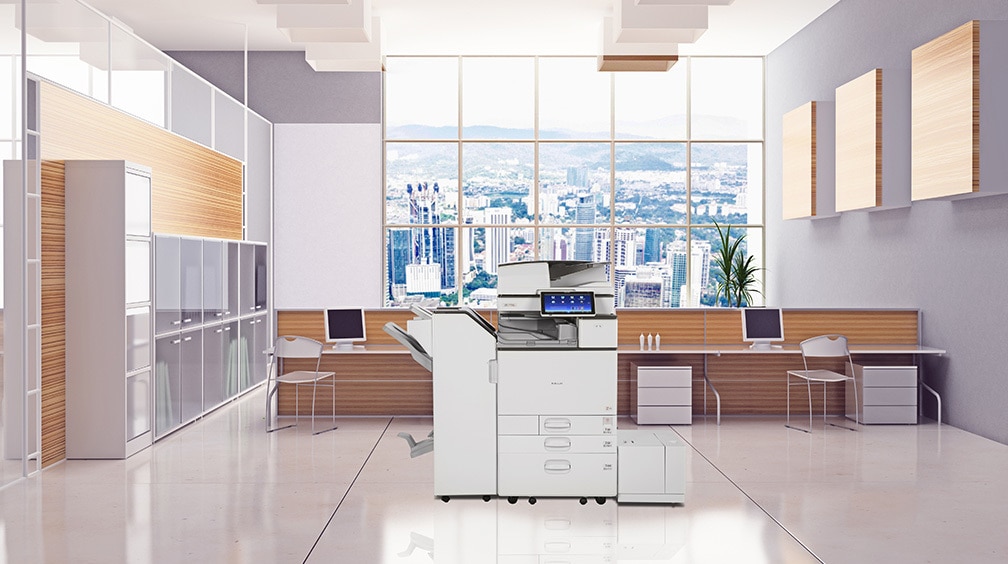 More Buying Tips and Information
You can start with the basics like understanding your day-to-day needs such as faxing, scanning and if you need a colour copier or if you just need the black and white ones. Consider what kinds of connections you will need like an Ethernet, USB, or a wireless connection. Depending on how massive your print jobs are you may need a high-speed copier that produces 44 pages per minute, or for smaller offices around 10 to 20 PPM will suffice. Lastly, you can consider how deep the print quality will be, like for reproducing images and pictures whereas you may need a print resolution between 600 DPI and 1200 DPI. 
Office Copier Average Purchase Costs
Here are some examples of prices for office copiers. This will give you an idea of how much you will need to pay if you buy a new copier:
The good average cost of buying a new copier with print speeds that are between 20 to 45 pages per minute is $5,000 to $15,000. The good average cost for buying a new copier with print speeds that are between 45 to 60 pages per minute is $40,000. These types of units are made for handling large workloads. 
Office Copier Average Lease Costs
The copier leases can cost around $100 to $900 per month. The standard offices with under 10 employees and printing under 5,000 pages a month should expect to pay around $100 to $400 for their copying costs every month. The larger offices with 10 to 25 employees and printing under 15,000 pages per month should expect to pay between $400 to $700 for their copying costs every month. The low-volume desktop copy machines can be leased for as low as $65 per month. 
The popular office copy machine brands are Canon, Ricoh, Brother, Epson, Xerox Copiers, Konica Minolta, HP, Sparco and Oki Data. If you wish to have any of these copiers but you do not have the means to buy one just yet, you can opt for a copier lease. Copier leasing Phoenix can help you get the copier that you need, you can contact your local copier leasing services for details.
If you are in Phoenix and you are looking to purchase a copier for your business, you may contact Clear Choice Technical Services in Phoenix. You can ask about Copier Leasing Services in Phoenix, Copier rental services in Phoenix, and Copier Repair in Phoenix.