If you are looking to buy a B&W copying machine or colour copying machine, there are many things to consider. B&W machines offer great quality at an affordable price point. Colour copiers can be much more expensive and feature-rich, but they do not always produce higher-quality copies than B&W machines. There is no one perfect answer for which type of machine is the best choice for your needs because it depends on what you need them for!
What are the features and key features of B&W machines?
B&W machines have a very simple design that is easy to operate. B&Ws use black toner instead of colour toner, which can save you money if your business does not need full-colour copies every day. B&W copiers are also cost-effective when it comes to purchasing price and upkeep because they do not require maintenance for colour cartridges or drums like a colour machine would. B&Ws also run much faster than their coloured counterparts, meaning less waiting around in the office!
B&W machines are a great choice for those who do not need to make B&W copies consistently. B&W copiers can be very affordable and still give you good-quality results! B&Ws use toner cartridges instead of ink, which translates into savings in the long run because there is less wasted ink.
Features include ・Multiple paper sizes (legal/letter/A-series) ・Network connectivity for sharing with multiple users ・Large capacity toner cartridge that yields ~20,000 pages in black or white colour B&Ws use toner cartridges instead of ink which means savings in the long run because there is less wasted ink. B&Ws have options such as duplex copying (copying two-sided documents) or networking capabilities so that multiple users can share the machine easily!
What are the features of colour-copying machines?
– Color copying machines come with many more features compared to B&W models but at a higher initial investment as well as ongoing costs such as expensive printer drum replacements and ink cartridges.
– Color copying machines can copy or print up to 11″ x 17″, B&Ws max out at letter size (which is typically 81/
Colour copiers offer higher colour accuracy than B&W thanks to their four separate colours: cyan, magenta, yellow, and black – they generally produce better-looking photos and graphics than B&W.
Colour copying machines have improved tremendously over time and now produce stunning results! Colour also opens up a wider array of choices when it comes to paper type or size (such as larger banners).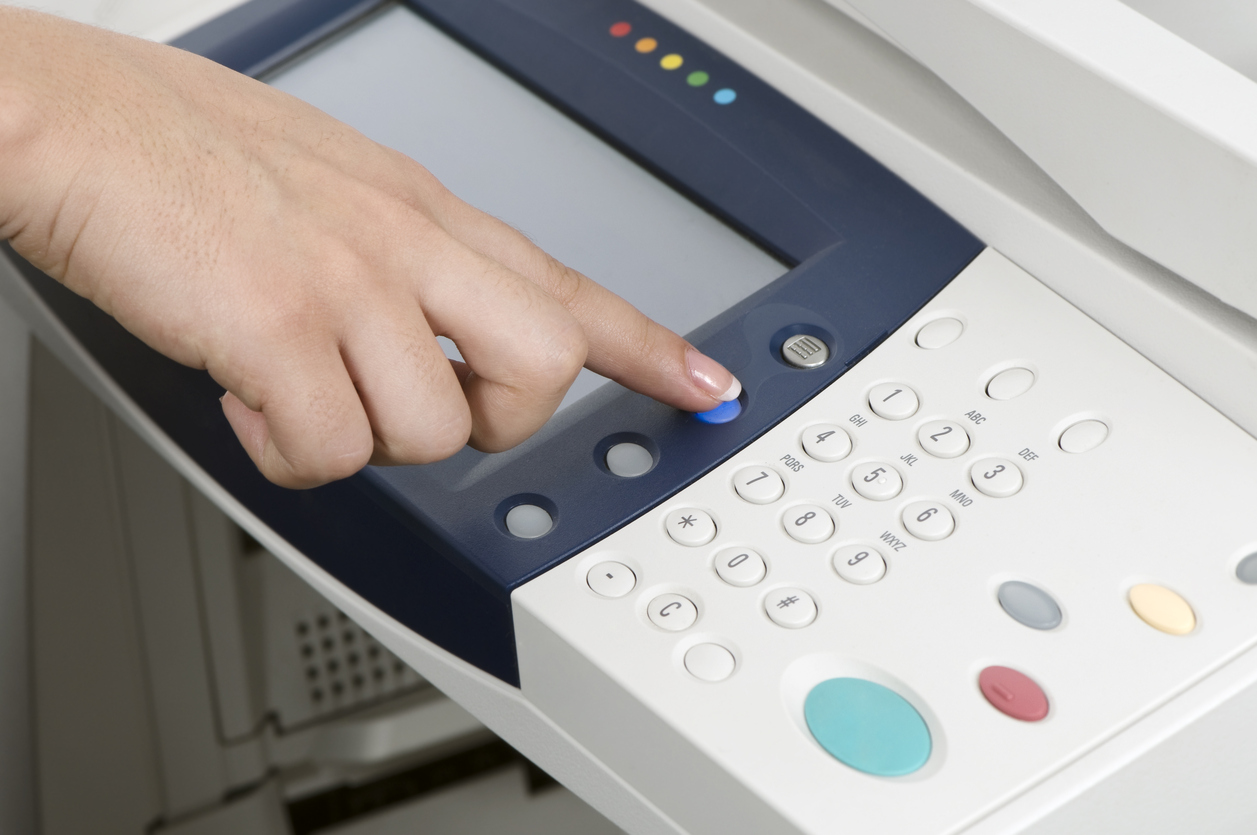 Is there a big difference between B&W and colour copying machines?
There are some differences, but both types of copiers perform the same basic functions. B&W copiers tend to handle higher volume printing jobs more efficiently than colour models do, while high-end B&W copies allow you to create professional-looking documents with features like built-in paper trays that hold different sizes of paper for your convenience.
B&W vs Color Copying Machines – There's an impressive range in price points when it comes to both B&W and colour copiers. B&W models can cost anywhere from a few hundred dollars for basic black-and-white copies to thousands of dollars for commercial-grade B&W machines that are built to handle high-volume jobs day in and day out.
Colour copying machines have come down dramatically in price over the years, too. Many entry-level models now offer wireless printing capabilities as well as internet connectivity so you can print directly from your mobile device or laptop without having to bother with cables or flash drives – just make sure your machine is compatible with those devices before buying!
B&W vs Color Copying Machines – B&W copy machines typically do not reproduce colours accurately because they use toner instead of ink cartridges like most colour copiers. B&W machines are fast and produce top-quality results, but they cannot substitute for colour printing capabilities which is why most offices have both B&W copy machines as well as at least one colour copier or printer+scanner combo unit.
c – however, you can't expect to get quite the same speed out of a multi-function device that only prints in black & white compared to B&W stand-alone units.
Which one is better?
If you plan to get copiers for your office in Phoenix, you can opt to buy copiers or lease copiers in Phoenix. We can give you the option to get the copier that you want.  You can contact our local copier leasing services department in your location.
If your Location is around Phoenix, you may call us at (602) 428-6500, and our personnel for copier leasing in Phoenix will assist you.   If you are also looking for copier repair services in Phoenix you may contact our copier repair personnel at the same number.
The answer depends on what purpose they will be used for! It's important to consider how often each machine would need maintenance as well as how many B&W and colour copies need to be made.