The most common misconception about investing in a piece of new office equipment like a copier or a multifunction printer is that it is expensive. A lot of business owners do not know that aside from buying a copier, they have the option to lease or rent one. So what is the difference between the two?
In a lease agreement, you agree to pay a monthly fee for a specific period of time. You can save money that would otherwise be used to buy a brand-new copier. This money can, therefore, be used for other things in your office. On the other hand, the lessor covers the maintenance and repair expenses. 
In copier leasing services, you can enjoy an extended payment option and it comes with flexible payment terms. There is also no capital expenditure. You do not have to pay the cost of the machine upfront. You can pick a lease period, from 12 to 64 months. The payment scheme allows you to manage your funds easily while being 100% tax-deductible. You can also reclaim the entirety of your payment on a quarterly basis and there is an FMV option in leasing a copier. FMV means Fair Market Value. At the end of your lease agreement, you have the option to purchase the copier at its Fair Market Value at that time. The copier needs to be appraised in order to determine its value and this is determined by the lessor. 
You can also avoid using your capital through leasing. You can invest in more projects that can benefit your business because you can budget your money better if you lease a copier. Your existing credit line can also remain intact.
It is also tax efficient to lease a copier. Your lease payments may be deducted from your taxable profits if you are paying corporation tax. This can help reduce the net cost of leasing your equipment. When you buy a copier, you can claim 40% of the purchase price against tax in the first year. In the succeeding years, you can claim 25% of the outstanding balance. When you lease a copier, you do not have to pay the cost of the copier immediately, so you can reclaim everything that you pay on a "by payment" basis, either monthly, quarterly or annually.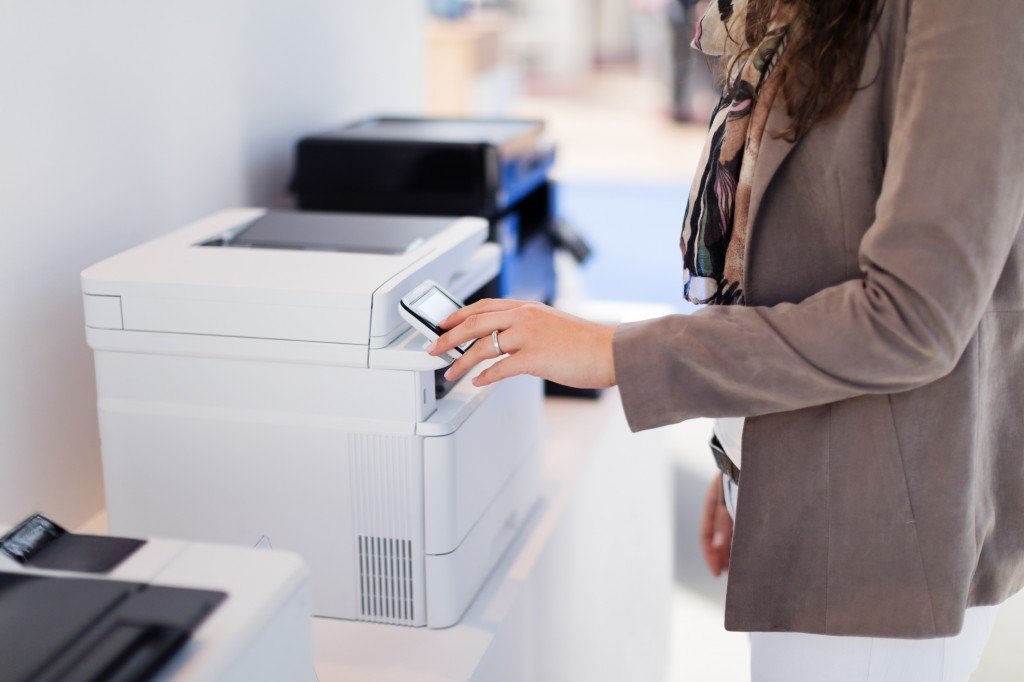 Rentals are a bit similar to leases but they are more flexible. The main difference is the time frame that is involved. Copier Rentals are usually on a monthly basis. The company renting can also upgrade or even downgrade their copier when they need to. They can also cancel their agreement as long as they give a notice 30 days before the end of the agreement. This is great because, with the advances in technology, the latest copier now may be considered obsolete the following year. A company that has machines can only upgrade by disposing of or reinvesting its existing asset. Some suppliers include provisions to trade up to a higher mode. You have all the freedom to upgrade without purchasing a new one. 
Your rental agreement will cover the service plus the supplies and the parts. That means there are no unexpected repair costs. Sometimes, the contract also covers the toner replacement and you will cover the staple expense and the paper. Repairs and maintenance are not an issue. When you call your supplier for help, an engineer will come within a few hours. A next-day guarantee is also provided.
Renting allows you to use a better and more sophisticated copier than what you can truly afford. You can order the latest copier without worrying about the price. Rentals can also benefit new businesses a whole lot. They can use their limited capital to invest in more important matters and at the same time, be able to have the copier that they need in order to do their daily tasks. Copier rental services allow you to keep up with the latest technology trends and enjoy the advantage all at a lower risk and expense. 
Between the two, the copier lease in Phoenix is so much better as you can enjoy the benefits a lot longer. Rentals can only provide the benefits short term. If you need copiers, you can opt for a copier lease. Copier leasing in Phoenix gives you the chance to get the copier that you want for your office. You can contact copier leasing services in Phoenix for details.