In most offices, a reliable photocopier serves as the workhorse. Everyone rushes there before a meeting to pick up handouts, or presentations. Your office copier is such a constant presence that, as long as it's functional, it's simple to take it for granted.
But eventually, when you're trying to get things done, that workhorse starts to slow down or act up. But how can you tell when it's time to replace your copier and think about contacting a Managed Print provider to know more about your options? Here are the warning signs telling you that it is time to get new copier lease services in Phoenix.
Getting Parts is Getting Harder
As your copiers are getting old, their component mechanism starts to rust. As a result, it will be hard to replace papers, and inks and even upgrade parts. If you are experiencing difficulty with these simple tasks, you might need a replacement for your copiers.
Constant Maintenance
If you notice that your copier is constantly having problems and you find yourself constantly calling a maintenance professional for repairs, it may be time to think about getting a new copier to avoid paying excessive repair charges. The price of repairs over time can even be more expensive than buying or leasing a new copier. It would be more cost-effective in this situation to replace your copier.
It's Getting Old or Is Outdated
Your business may experience delays or even security risks if its technology is outdated or hasn't developed along with it. There is probably a comparable, newer model that is available that costs less and has more features than the multifunction printer (MFP) you bought three to five years ago. Additionally, as more information is converted to digital form, more recent printers can function to better suit your company's requirements, keeping data where you need it most.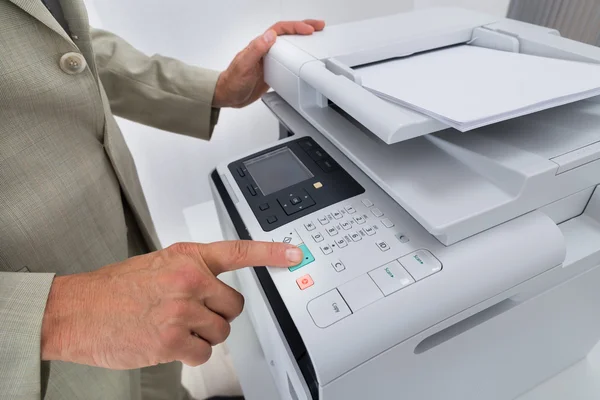 Poor Print Quality
You should get a newer copier if you see that the print quality is progressively declining, such as when there are smear marks or indistinct words on your print copies. This will result in higher print quality than what you are now getting from your present copier.
High-Cost Per Print
Older copiers typically utilize more consumables, such as toners, drums, and developer units, which raises the cost per print in comparison to modern versions. From now on, if you see that your cost per print is excessive, it's time to upgrade to a more modern copier to lower printing costs and improve energy efficiency.
Expanding Business
If your company is growing and you believe that your present copier is preventing development because it is slow or does not have the newest technology, it is time to replace it with a newer copier leasing in Phoenix that can meet your output requirements in terms of volume, speed, and quality.
Ready to replace your Copiers? We're Ready When You Are!
If any of these symptoms are present on your copier, it might be time for a replacement. We carry multifunction copiers and copiers from top manufacturers including Ricoh, Konica Minolta, HP, Kyocera, Savin, and Toshiba at copier lease in Phoenix. Give us a call at (602) 428-6500 right now, and we'll help you choose the ideal choice for your company.
If you are in Phoenix and you are looking to purchase a copier for your business, you may contact Clear Choice Technical Services in Phoenix. You can ask about Copier Leasing Services in Phoenix, Copier rental services in Phoenix, and Copier Repair in Phoenix.