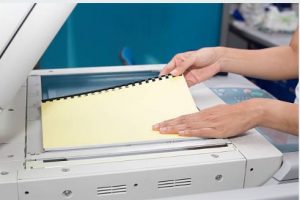 PHOTOCOPIERS exist not only within the confines of the copier service center. Thanks to the leasing option these providers offer to the public, clients can already lease or rent (if not buy) a copier machine that they can operate from the comforts of their home.  
While working with a copier machine, there are important points you need to consider to keep the device in its good working condition.
First, familiarize how it works. It is important to know how a copier machine is operated. Next, determine the type of copier machine you need to use — should you need a photocopier or scanner or fax machine (or all of the mentioned) — so you would have an idea what specific type and model of the device you would lease or rent.
You should also know the amount of workload you have for the entire leasing duration. Moreover, It is important to consider the space you have at home or the office where you will position the machine as finding a good spot also contributes to the overall working condition of the machine. Look for a place in the house (or at the office) where the air comes in and out freely.  Copier machines tend to overheat especially when used continuously, hence, pick a spot that allows air circulation in the area.
When feeding blank sheets of paper, make sure that you use the right type and size intended for the machine. If, for example, you're using a desktop copier, ensure that you use only an A4-size paper. Do not try to feed the machine with oversized sheets or those that are too hard to utilize.
Copier machines should not be used for anything else except for their intended purpose in order to prevent any technical and mechanical problem that may arise from negligence and non-compliance with the instructions. Lastly, before actually renting and using the machine, always make sure that the device itself is functional with no unnecessary or peculiar sounds or smell emitted.